Peterson Construction Company
Serving local communities for over 70 years.
Peterson Construction Company provides complete construction planning and management services. Whether you are looking for a full single-source design and build solution or an experienced construction management team, we provide top quality construction services and ensure your project is completed on time and on budget.
We offer our customers the best in value, quality, and service by bypassing the middle man and self-performing many of the critical tasks in the construction of a project.
With this streamlined, single-source approach, we coordinate and manage every detail of your project from design to successful completion.
As a Construction Manager at Risk (CMAR), our team serves as your advocate in every step of the project from preconstruction to design, bidding, and construction.
Why Peterson Construction?
Peterson Construction is committed to providing our customers with top quality construction services at the best value. We offer our customers maximum value and service by cutting out the middleman and employing a highly skilled construction team to self-perform excavation, concrete work, carpentry, masonry, and millwright work.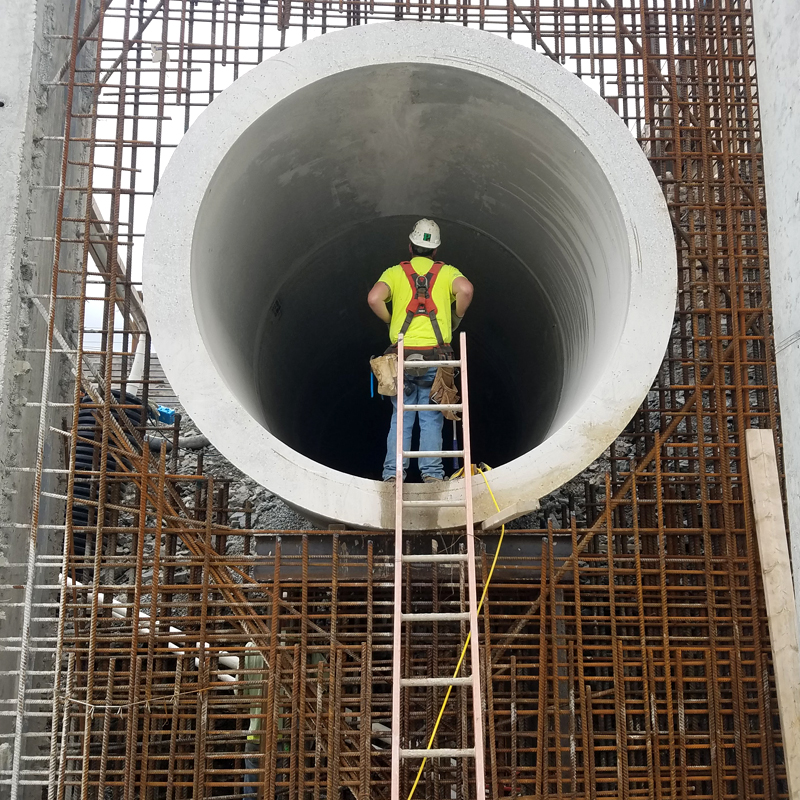 No Project Too Big Or Too Small
On-Schedule:
You can count on our team to deliver your project on schedule. We diligently plan our work to ensure sufficient resources are devoted to each project's completion. 
On-Budget
Maintaining a project budget is a top priority. Our experienced estimating team, paired with our tenured field superintendents and project managers, ensure on-budget project delivery for our clients. 
Quality Work
We take great pride in the facilities we build. Our team is comprised of the most dedicated and qualified professionals in the industry that are dedicated to leading your project to a successful and quality completion.  
Michael Caprella
Director of Utilities
The City of Lima has been highly satisfied with Peterson and the CMAR project delivery method for this project. Peterson has been conducting themselves in a professional manner at all times and have been dedicated and conscientious team members that is clearly contributing to the success of the project. The City of Lima looks forward to working with Peterson on future projects.
Daniel B. Holland
I strongly recommend Peterson Construction Company as Construction Manager. I was able to work closely with them during our OFSC building project that was completed prior to the 2009-2010 school year at Fort Loramie Schools. We were extremely pleased with their quality of work and professionalism throughout the course of the project. Our project was completed on time and the building is a source of pride in our community.
M. Joseph Harkleroad
As the Owner's Representative for Construction Services at Bethel Local Schools, it has been my great pleasure to work with Peterson Construction. Our project is a $22,150,000 building addition and renovation. Peterson was selected as our general trades and masonry contractor. For the Bethel Facilities Team, awarding these contracts to Peterson was the best decision we ever made.
Robert J. Yux
During my 11 year tenure as the business manager for Centerville City Schools I would estimate that I've worked with 50 to 60 contractors. I can think of no company that I would rate higher than Peterson. Furthermore, Peterson was able to lead a team of some seven prime contractors and perhaps another twenty subcontractors.